Social Southwest Florida: Best July 2022 Events
Posted by Marcus Larrea on Saturday, July 2, 2022 at 8:57 AM
By Marcus Larrea / July 2, 2022
Comment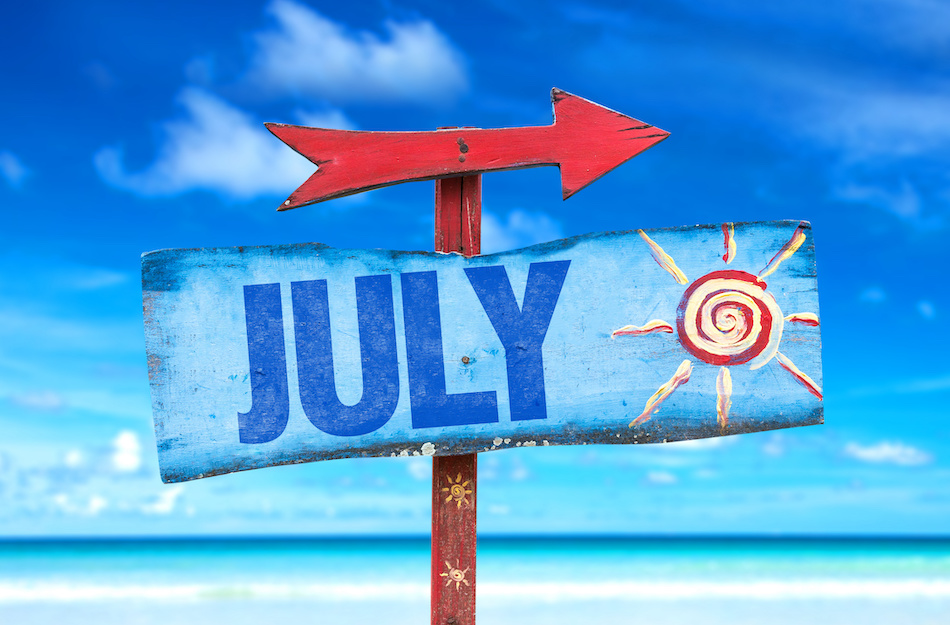 Hope you're ready for patriotic parties! Southwest Florida is gearing up for a ton of local events ranging from fireworks to fun runs. Check out all these events happening in your area this month!
July 2022 is Starting With a Blast!
Break out the fireworks and light up the grill, July is here and we're ready to celebrate red white and YOU! Hi, it's Marcus Larrea with the Palm Paradise Real Estate team, and I'm excited to tell you all about the events planned throughout Southwest Florida for the month of July!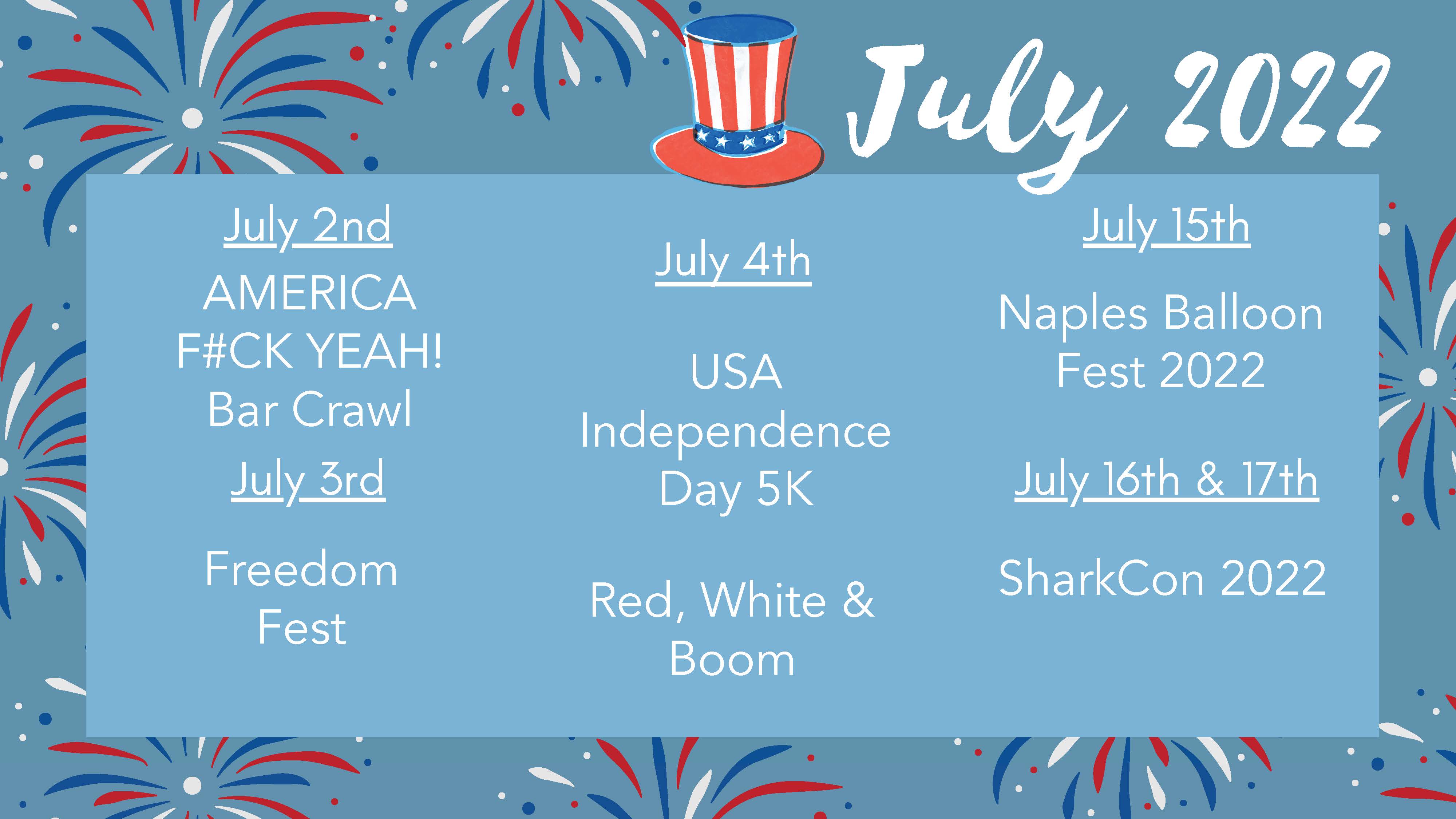 Get ready to party downtown at the annual "AMERICA F#CK YEAH!" Bar crawl sponsored by Budweiser at The Whiskey Exchange in Downtown St Petersburg, FL later tonight from 4 p.m. until 11 p.m.! Get your 'Merica outfits ready and party at one of the biggest 4th of July events in St. Petersburg as you make your way through over seven local bars and restaurants with themed drinks and specialty plates! Tickets include four free drinks, free swag and specialty food items! More information and ticket pricing can be found by clicking the link on our blog post calendar!
Celebrate America a day early at Punta Gorda's annual Freedom Fest event in Laishley Park on July 3rd from 1 p.m. until 10 p.m. This Independence Day celebration provides nonstop fun and entertainment for the entire family. This year's event features Water Mania, a group of 12 over-the-top waterslides at the center of the park, alongside a variety of local vendors, displays and shopping opportunities to navigate. Of course, there will also be plenty of food, beverage and live music as well, all leading up to the night's fireworks spectacular at 9 p.m.! Admission is five dollars per person and the gates open at 1 p.m.!
Make sure to wake up early on Independence Day and get your running shoes ready, as the USA Independence Day 5k kicks off at 7 a.m. in Estero, FL at Hertz Arena! This 5k run and walk is fun for the entire family and a great way to start the holiday off with a bang. Registration is required by clicking on the link in our blog post calendar, as every attendee receives a dry fit t-shirt, a free finish photo and video, and a medal!
As the sun begins to set and the day starts to cool down, make sure to head towards one of Southwest Florida's biggest 4th of July celebrations at Red, White and Boom in Cape Coral Florida! This FREE event! Held every year on Cape Coral Parkway leading up to the riverfront, this event is packed with local food vendors, beverage options and activities for the whole family to enjoy, leading up to one of the largest fireworks displays in southwest Florida. You do not want to miss this event!
Looking to elevate your weekend? Find us at the Collier County Fairgrounds on July 15th at 7 p.m., at the 2022 Naples Balloon Festival! Enjoy viewing dozens of hot air balloons as they take to the skies as well as multiple food trucks, retail vendors and activities for the whole family to enjoy! Admission is free for everyone!
Summertime beachgoers beware, there's something in the water and it's back bigger than ever… SharkCon 2022 makes its way to Tampa, Florida on July 16th and 17th! This event is dedicated to raising awareness about shark and ocean conservation, as well as sustainability through interactive activities, meet-and-greets with stars of the shark world, oceanic photographers and more! Learn about the world's oceans and their amazing inhabitants at this two-day event! Ticket pricing and information can be found by clicking the link on our blog's calendar!
Have a Happy July in Southwest Florida!
At Palm Paradise Real Estate, we are not only passionate about staying involved in our local community, but also about helping others get the most out of their Florida Lifestyle. We hope you have an amazing month ahead, attending spectacular local events and making memories with friends and family!
Follow us on our social media channels to stay up to date on local happenings, get real estate market updates, and see what our team is up to! If you have any questions about the Southwest Florida Real Estate Market or need any help with your buying or selling needs, feel free to reach out to any of our team members as our agents are always ready to help. Thanks for watching everyone, and have a wonderful day!