Swimming Pool Building Checklist: 13 Things You Need to Consider Before Getting a Pool
Posted by Marcus Larrea on Tuesday, July 5, 2022 at 2:09 PM
By Marcus Larrea / July 5, 2022
Comment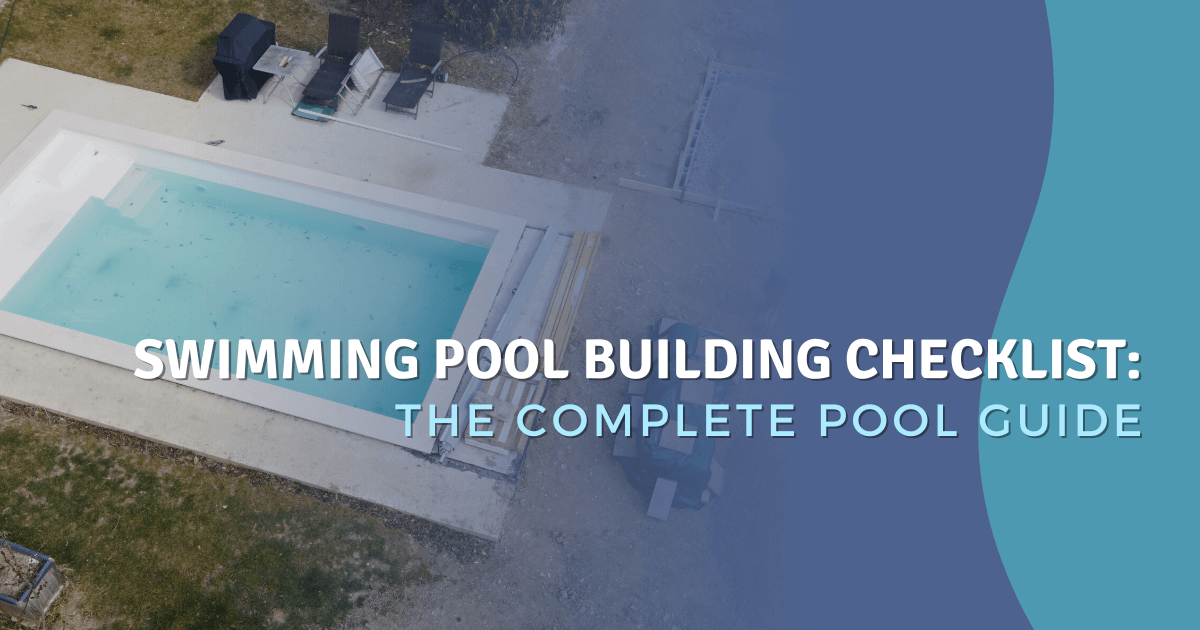 Owning a home with a pool means long days spent lounging and splashing with friends and family. Pools can be a fantastic addition to many homes, especially a custom-built pool. These pools allow homeowners to choose everything from the materials and shape to added features like waterfalls and grottos. However, custom pools do tend to require more planning to get just right. Before jumping into this project, keep reading to learn about everything to consider when building a pool.
Check the Permits and Requirements
Before starting the pool building process, homeowners need to learn about the rules of pool installation. They should start with checking into the following:
HOA Rules: Those living within a homeowners association must check with the HOA or their bylaws for pool rules. This may include if the HOA allows them, placement, and fencing requirements.
City Permits: Cities typically have rules about pools, such as the requirement to keep them fenced in or locked up. Some cities also want to ensure the property owner and contractor have a permit to build it, ensuring the pool meets the city's code requirements throughout the build.
Utility Easements: Utilities run throughout many yards. Before digging, it's essential to call 811 to inquire about the location of these lines. There may be restrictions on the proximity of the pool to utilities, as well as restrictions on depth.
Setback Requirements: There's often a limitation on where the homeowner places the pool set by the city. This generally means the pool must be a certain number of feet from the home, property lines, or a right-of-way road. These differ for each city.
Property Requirements: This may include limitations based on the terrain, such as slopes. Also, construction access often needs to be considered – how will equipment reach the backyard? Does the city have restrictions on this?
A call to the local building department is typically the best starting point. This allows the homeowner to learn about rules within the city's bylaws that may impact their ability to build a custom pool.
Designing the Pool
The next step in the process is the design of the pool. Quite often, homeowners work with pool contractors to create the ideal design, but some pre-work can be helpful in knowing what to expect. There are a few key factors to consider.
Choose the Materials
The materials of a pool impact the look and function of the pool while also impacting the price. Some custom pools have a fiberglass or vinyl form placed into the ground. These tend to be the least expensive option but offer the least amount of customization in terms of design and style. Gunite or shotcrete pools utilize a concrete mixture placed on a frame, but can be designed more flexibly with shape and details.
Choose the Aesthetic
Property owners also need to consider the overall look of the pool, such as the shape and layout of the pool and any additions to the basic structure. This may include the placement of a spa, waterfall, fire component, and other details to create a stunning location. Additionally, there's the need to factor in the cost and development plans for landscaping, especially immediately surrounding the pool. Stone or concrete are common options, but there are also considerations for lighting, fencing, and even storage for pool items to think about when creating this space.
Choose a Pool Builder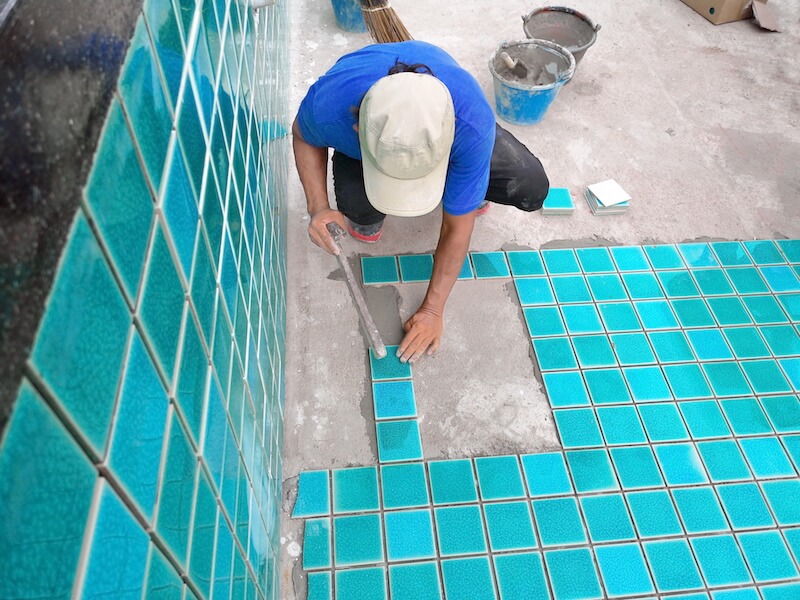 Once a basic idea is in hand, it's possible to start finding the help needed to build the pool of the homeowner's dreams. It's important to take just as much care in choosing a pool builder as deciding what kind of pool is wanted.
DIY or Hire a Pool Contractor?
It's possible to construct a pool without a contractor, but that's rarely a good idea unless the property owner has ample experience with land management. Instead, a pool contractor overseeing all aspects of the design, permitting, and proper construction is critical. This helps alleviate the risk of mistakes that could lead to costly outcomes later.
What to Look For in a Pool Builder
Choosing a pool builder means properly vetting them. They should have experience building pools of the material and style of the planned project. Gather business information to verify they are licensed, bonded, and insured. It's also important to contact previous clients of the builder to find out how the process went, and read builder reviews to find out how they responded to problems and handled less-than-satisfied customers. Finally, verify that the pool builder provides a comprehensive warranty.
Questions to Ask the Pool Builder
Create a list of questions to ask the pool builder, including ones about costs and timelines. It's also important to find out what happens if a material shortage or a problem arises during the construction phase. Ask them about the materials they recommend for the yard's features and why.
Other Things to Know About Building a Pool
Apart from the design and the builder, there are still several important things to know before putting in the time and money to build a pool.
Property Taxes and Home Insurance
A pool sometimes adds value to a home, which may mean a higher property tax in some areas. Homeowners' insurance needs to be updated with the pool to ensure proper liability coverage.
Cost of a Pool
Pool costs depend on many factors, including location, size, and features. There's an additional cost difference between in-ground and above-ground pools—typically, prices range from $28,000 to $55,000 for in-ground pools, whereas above-ground pools are less expensive.
Pool Maintenance
Factor in the need to maintain the pool, which typically means opening and closing it yearly, pool chemical use to balance the pH, and proper cleaning, which may require professional service. With some pool accessories like skimmers and vacuums, though, the pool owner can do a lot of the cleaning. There may be some repairs needed throughout the year as well.
Is a Pool Worth the Addition?
For those who love the thought of having a pool and the added amenities it offers, it can be well worth it to have a pool installed. A pool can add value to a home if maintained well and designed professionally. For those reasons, it's worth taking a closer look at the benefits an existing pool can bring to daily life in the backyard, or even considering purchasing a home with enough land to allow for a custom-built pool.